Develop your child's sight word vocabulary using fun activities.
Learn over 200 Sight Words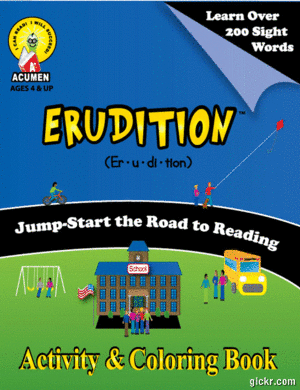 Recipient of Book of the Year – Erudition's™ Activity & Coloring book is packed with 128 pages of fun activities that help children build basic reading and writing skills. It incorporates over 200 sight words, basic phonics, letter formation, common nouns, positional words and much more into fun activities like secret messages, word searches, word scrambles and crossword puzzles. The book also contains many tips for parents to help give their children the tools to excel at reading!
This is a great resource for both children and parents.