Our kindergarten reading/language arts program emphasizes the following twenty-five sight words: a, am, and, at, can, come, go, here, I, in, is, it, like, look, me, my, on, see, said, the, this, to, up, we & you. By the end of kindergarten, students are encouraged to both read and write these high-frequency words correctly. As a result, we created these free printable kindergarten sight words flash cards.
Kindergarten Sight Words Flash Cards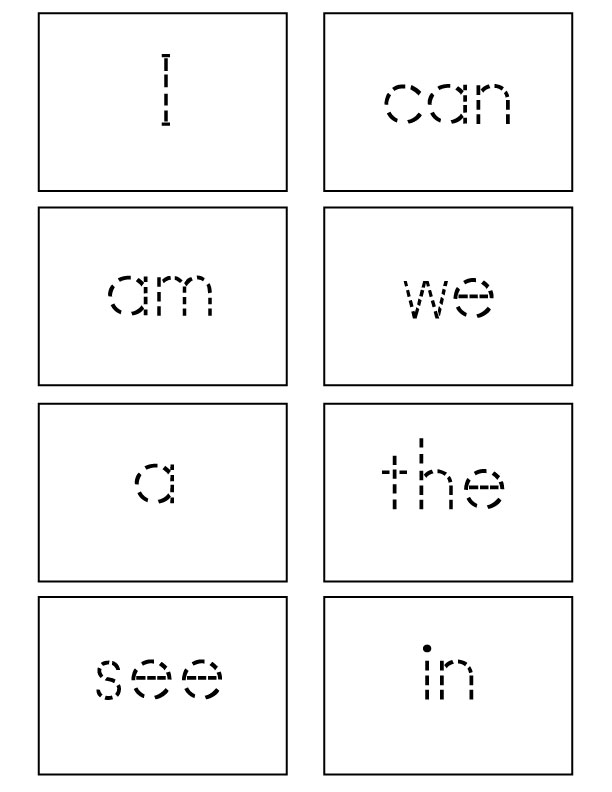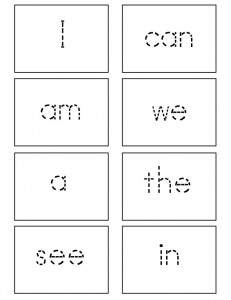 Flash cards can assist a child in automatically recognizing sight words. Repetition is a key component when developing a sight word vocabulary. Sight word flash cards are easy to make and affordable. We created three types of flash cards:
Using regular font,
Using dotted lines, and
Using a bubble font.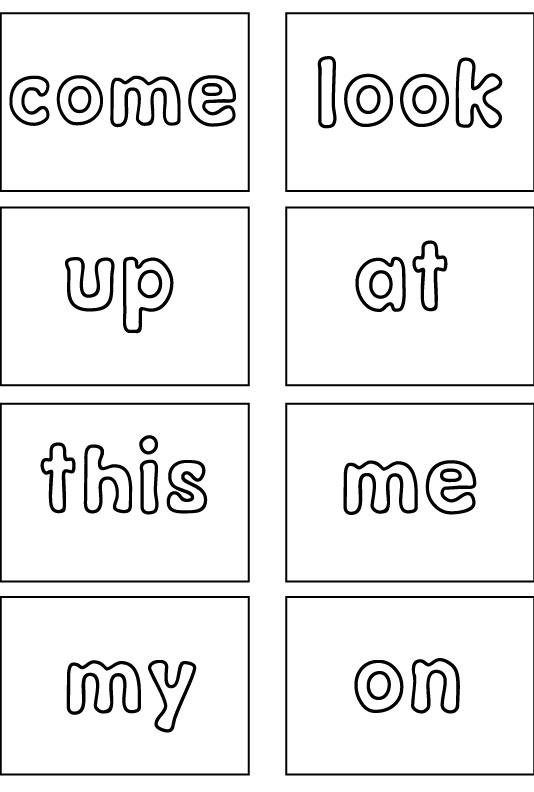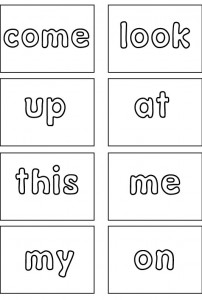 Make the creation of the flash cards a fun activity. Encourage your child to trace the letters on each flash card with dotted lines. Using markers or crayons, decorate the sight word flash cards with the bubble font. Color each sight word and/or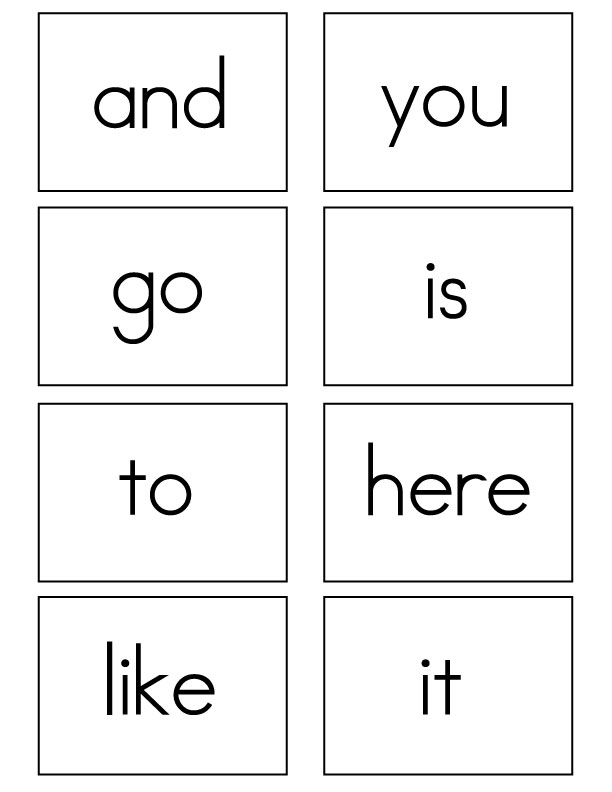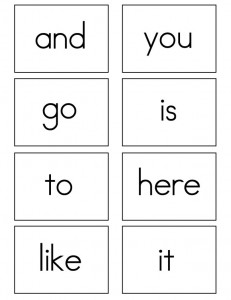 add a drawing to represent the word (some words will be almost impossible to illustrate, e.g., the, is. For a more formal look, use the regular font flash cards. I would recommend laminating each card or printing on card stock paper. You will most likely use these flash cards on numerous occasions (I did).
Sight words: I, am, a, see, can, we, the, & in
Sight words: and, go, to, like, you, is, here & it
Sight words: come, up, this, my, look, at, me & on
Sight word: said
The above sight word flash card containing the word, said, contains seven blank flash cards. Use these cards to assist your child in automatically recognizing other sight words. Write each sight word on a blank card.
Sight words flash cards help a child develop a sight word vocabulary. When learning to automatically recognize sight words, repetition is critical which is why flash cards are a great activity. Remember, every child progresses differently. Gradually introduce new sight words and review previously taught sight words daily.