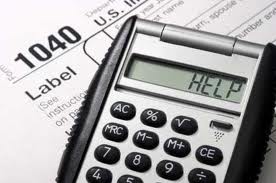 In 2020, tax day would typically fall on Wednesday, April 15th – the IRS deadline for either filing personal 2019 taxes via Federal Form 1040 or requesting an automatic 6-month extension of time to file. To avoid any penalties, your documents must be postmarked by midnight. Due to the coronavirus, the IRS moved the national income tax filing day to July 15, three months after the normal deadline for Americans to send in their returns.
You can file for an extension of time to complete your tax return. Using form 4868 you can extend the due date for 6 months. However, you must submit the amount of estimated income tax due with the extension on the original due date, e.g. April 15th.
When is Tax Day?
Tax day is typically on April 15th. However, if the 15th falls on the weekend or a holiday, it is extended to the next business day (need post office open to postmark documents). Please note the IRS recognizes April 16th as a federal legal holiday; it is the District of Columbia Emancipation Day.
| | |
| --- | --- |
| Year | Due Date |
| 2019 | Monday, April 15, 2020 |
| 2020 | Wednesday, April 15, 2021 |
| 2021 | Thursday, April 15, 2022 |
| 2022 | Monday, April 18, 2023 |
| 2023 | Monday, April 17, 2024 |
Please visit our holiday and special dates section for more activities and coloring sheets.