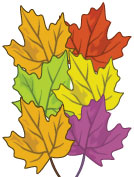 Autumn is the third season of each year, between spring and winter; it is commonly referred to as fall. We created several fall coloring pages and activities to honor this amazing season filled with cool nights, colorful leaves, plump pumpkins and so much more.
FREE Fall Coloring Pages
We offer free coloring pages to help you celebrate the autumnal equinox, more commonly referred to as the first day of fall.
FREE Fall Activities for Kids
We offer free activities that focus on sight words. They are the perfect activity to do with your child or students during the fall season.