Both of my children attended a "debug" class when they were in both kindergarten and first grade. The purpose of this training is to equip children with a series of steps they can use to solve problems when another child is "bugging" them.
How to Deal with Bullying – Primary Grades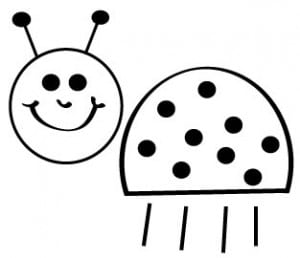 The DeBug System assists children in establishing boundaries, becoming assertive and promoting self-management. It is ideal for children in the primary grades. Use the acronym, DEBUG, to help your child remember the following five steps when another child is bothering him.
D – Decide to ignore.
E – Exit, walk away.
B – Be friendly, use friendly words.
U – Use firm talk (no yelling).
G – Get adult help.
Consider using the following sentences when talking in a friendly voice:
I feel (feeling words) when ( what the other person is doing ).
Please ( what you want to happen ).
Consider using the following sentences when talking firmly (no yelling):
I really don't like (what the other person is doing )!
Stop it, right now!
Teach your child to use the above five steps when another child is annoying them. These steps also help define an adult's role; they should be consulted after a child attempts to resolve his issues with another child.
Parents and educators can also help by role playing. For example, if you are sitting next to someone in school and they try to talk to you, tell your child to ignore them (Just tell them not to tell the other child he is ignoring him). If the child doesn't stop talking, move away. On a playground, if someone is teasing your daughter and says you jump funny. Tell your daughter to walk away and do something else. Work with your child on using both their hands and face to let another child know they need to stop.
Conflict Resolution Tips for Kids
Tell your child how to resolve a conflict with another child. Review the following tips with your child.
Do not call the child any names.
Keep your hands to yourself – do not touch the child.
Use a serious voice – one that says you mean what you say.
After you've tried everything, get help.
Keep asking until you get the help you need to solve the problem.
The DeBug System provides a child with the tools needed to resolve a problem. Teach your child to be good stewards and be:
Respectful of other children (adults too),
Responsible for their actions, and
Make wise choices.
A child's ability to solve a conflict with another child demonstrates hard-work, self-control and perseverance (there are 5 steps in the DeBug system). Help your child solve conflicts without violence or harsh words, talk to them about bullying and teasing and give them the tools to effectively handle uncomfortable situations.