This sight word bingo card is ideal for an emergent reader. It is recommended to limit the number of sight words as well as teach those commonly found in print. The 9 high frequency words noted below are a perfect starting point.

Sight Word Bingo Card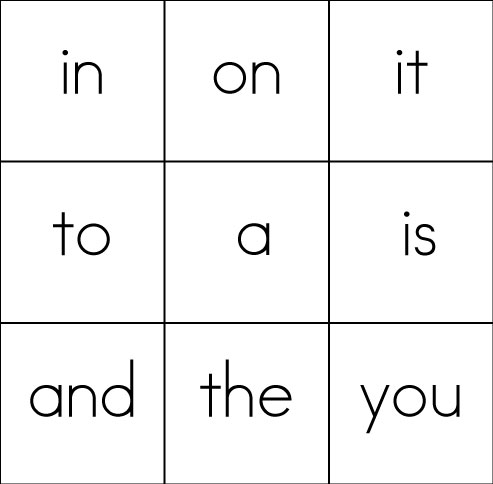 Click here to obtain additional sight word bingo cards and here to obtain a PDF file of the above bingo card. Developing a sight word vocabulary should be fun. Playing sight word games is a great exercise to help a child automatically recongize sight words.