This bingo card uses 9 sight words that are commonly found in print. These words are ideal for a child who does not possess a sight word vocabulary. It is ideal to limit the number of sight words as well as teach those words a child will most likely encounter.

Sight Word Bingo Card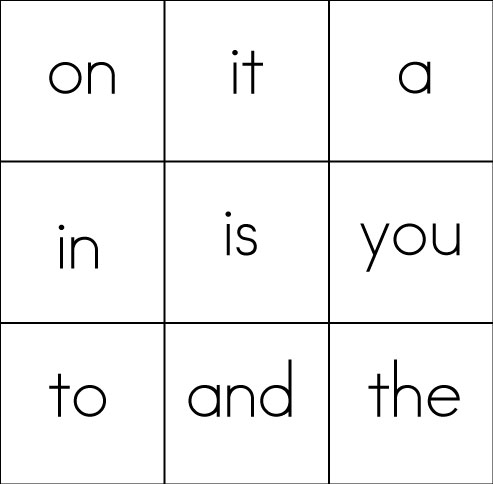 Click here to obtain additional sight word bingo cards and here to obtain a PDF file of the above bingo card. Playing sight word games assist a child in developing a sight word vocabulary in a fun environment.