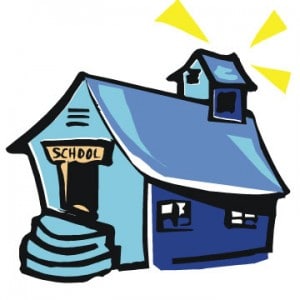 It's that time of year again! When we get ready for another exciting school year, this typically requires some additional work. Get a jump start on your "to do" lists and begin your back to school shopping early so you can enjoy the end of the summer with your children by the pool.
Back to School Activities
We provide three great ideas that both of my children thoroughly enjoyed. We also included FREE worksheets / PDF files to facilitate these activities. Another favorite to play was Welcome Back Bingo which is also included below.
First Day Jitters
By: Julie Danneberg

If you are looking for a good book on the first day of school, look no further! Read the book with your child or classroom and then discuss when you had the jitters about trying something new. Instruct each child or student to write about when they had the jitters. This is a perfect activity for a child in kindergarten through 3rd grade.
My Favorite Summer Day

This is another great activity! Ask your child or students to think about all the fun things they did this summer and write about their favorite summer day. Encourage them to incorporate the people they were with, the place they went and the activities they participated in.
I Wonder …

This is a fun activity that lets you get a glimpse of your child or student. Ask them to wonder about something. My son completed this activity on the first day of 2nd grade. He wrote the following, "I wonder if my sister is having fun in school and I wonder if my mom and dad are having fun."
FREE Back to School Coloring Pages
We offer free coloring pages to help you get your child ready to go back to school or to celebrate the first day of school.



PDF 1 –
Back to School
Coloring Page
PDF 2 –
Back to School
Coloring Page
PDF 3 –
Back to School
Coloring Page
PDF 4 –
Back to School
Coloring Page